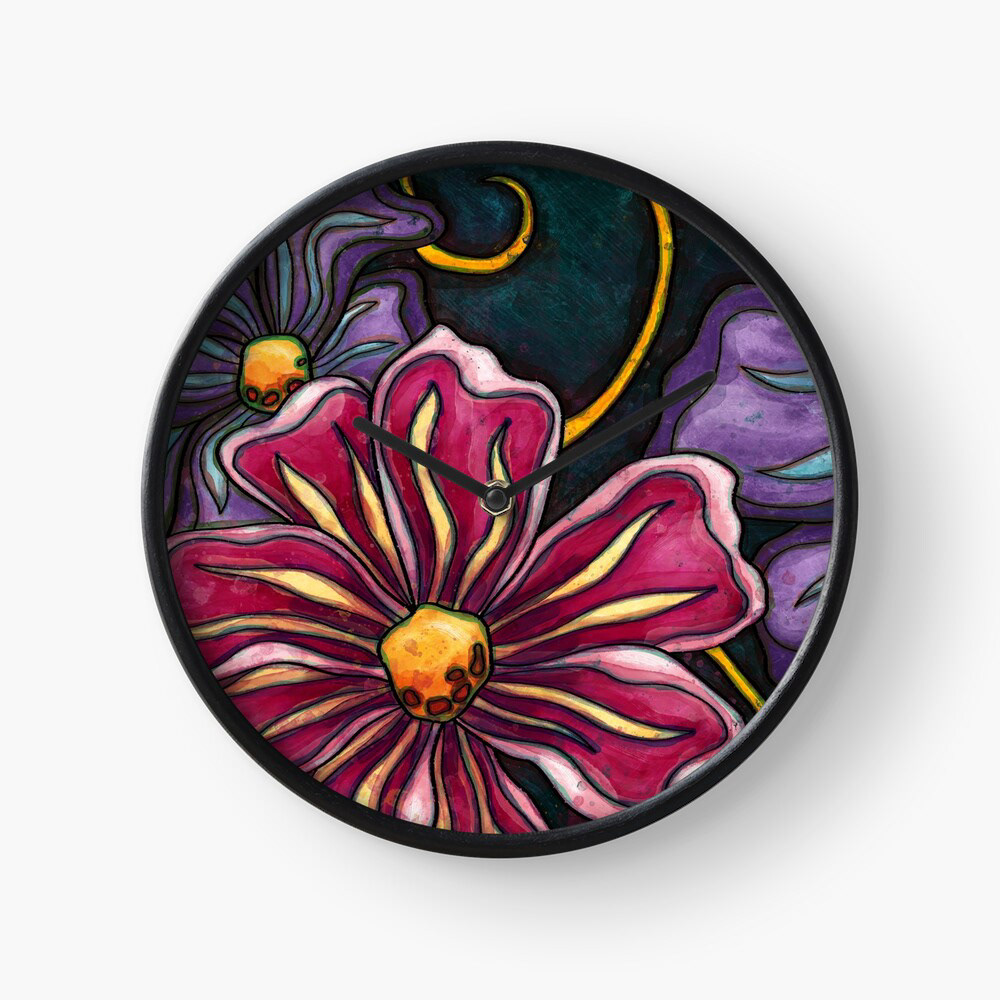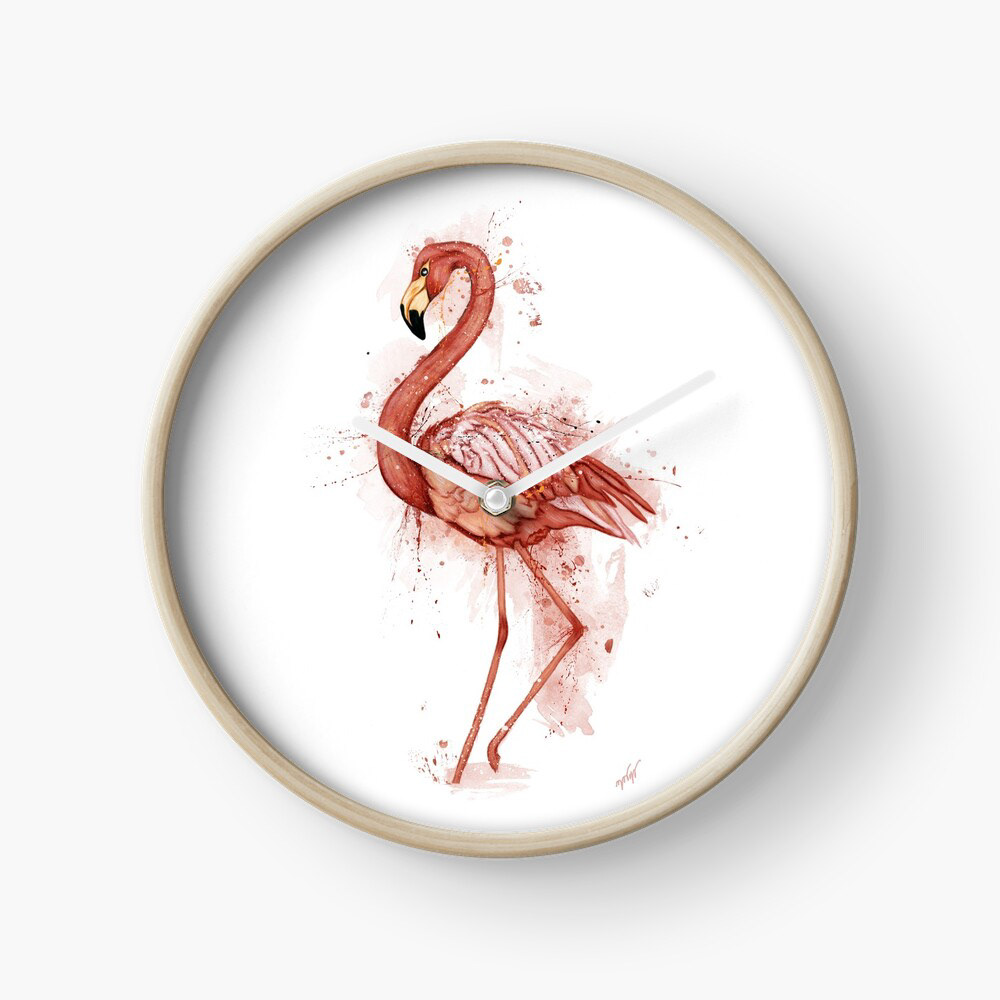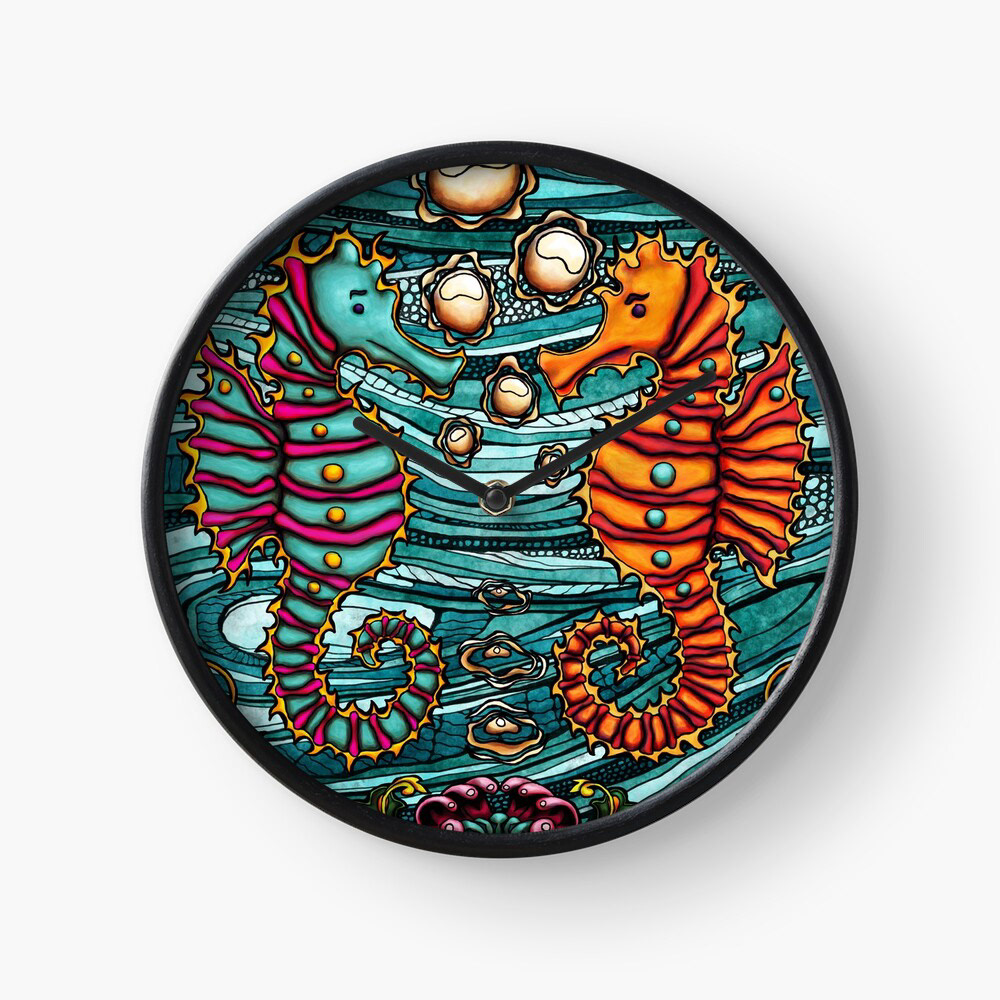 Paintings printed on clocks, colorful wooden clocks for wall decoration.
Artsy wall clocks, you can choose their frames and hands colors, to make them match with your own home decoration style. Convenient for boho and maximalist styled rooms, cheerful and vivid colors.
Many designs and styles, for all house's rooms, from kitchen to living-room, from nursery to student room.
Many more colorful designs in my Redbubble shop: